yoga in the tradition of yogacharya BKS Iyengar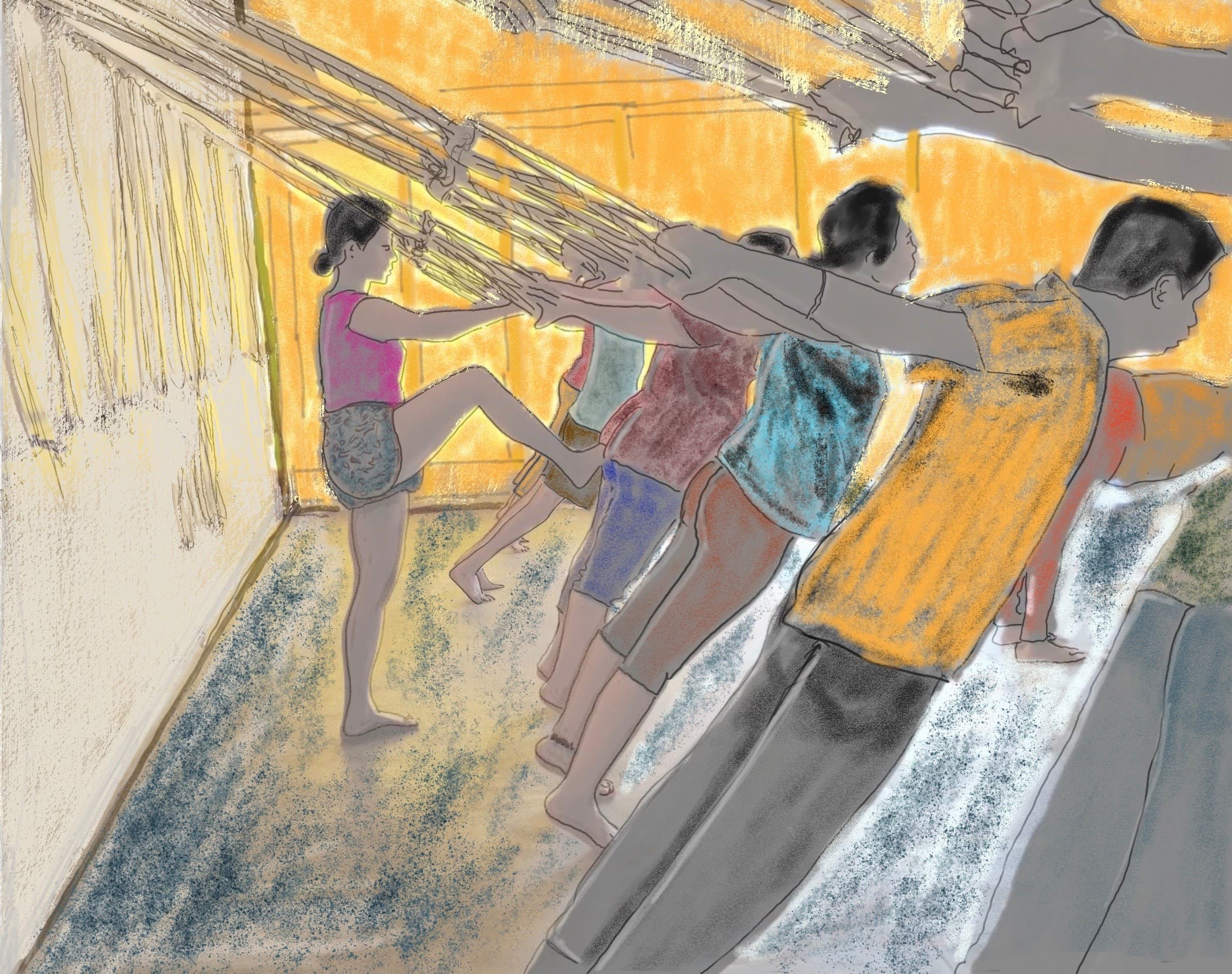 Learn yoga in a

beautiful, fully equipped studio in Bangalore, India.  Home to dedicated teachers, and an enthusiastic student community.
"Much as I miss the live sessions, with the Livestream and recorded sessions, I have found a rhythm and quietness in my practice which is invaluable." 
"From the recording technology, to delivery platform, to teaching methodology, you guys have evolved tremendously over this short period, making this a truly valuable offering"
"What stayed with me was how very Gestalt your teaching approach is: the whole is more than the sum of its parts, and it's amazing how you facilitate the discovery of this interconnectednes."
Yoga has taken a whole different meaning to me after I started classes at The Practice Room. The depth of teaching, the clear instructions, the ability to make you aware of your body, the focus on alignment and your breath and the uniqueness of each class, gives it an edge over the others. I strongly recommend you give it a try.
Most amazing yoga practice! Anyone who lives in the vicinity should take advantage! Feel blessed to have access to the practice room!
Absolutely love learning yoga at the practice room. The focus given by Mohan and Jaya towards teaching and the detailed information around each asana makes it simple and easy to understand. Highly recommend the practice room to anyone who wants to learn yoga for long term practice.
Jaya and Mohan are both really dedicated teachers with a very methodical and detailed approach for the subject ... i am so glad and satisfied i chose them for starting my iyenger yoga practice .☺️
After I set out to learn Yoga by buying a book by Mr BKS Iyengar, realised the need for a teacher and serendipitously found Jaya and Mohan. The attention to detail and the precise communication in teaching Iyengar yoga is awesome by both these teachers. You realise the nuances of practising yoga in a very simple way at this institute.More importantly what to do and what not to do in learning the correct approach of each asana is evident in their teaching
Norton Cunningham
2021-03-20
Personally it's amazing for me to return to in studio classes. Those finer adjustments make the asana so wholesome and a great experience. Joya and Mohan are the best teachers that I have share my life with ! Please continue this great work !
After trying out many forms of yoga on my own, I went to Practice Room where they teach traditional form of Iyengar yoga. I must say this has made me realize yoga is not just doing all the asanas, it is doing it right. Best part is their teaching and attention to detail for every student. They concentrates on getting the right alignment, posture, breath. It takes time for body to react and change and I can totally feel the changes within 5 months of practice. Thank you Jaya and Mohan Ji for teaching me with so much passion and dedication 🙂
Anil Sathiraju
2020-10-10
Jaya and Mohan are absolute professionals - their way of teaching is amazing. Instead of making you do 10 things at once; they identify the problem that you've come for and make you do 4-5 things but do it well. I went with a severe lower back and now (touchwood) post their personal sessions it's reduced considerably, thanks to their personal attention. Thank you Jaya. Thank you Mohan. See you both soon.
This is a very detailed website! but if you have a question that is not answered, please get in touch with us.