Come, practice with us in our beautiful studio space…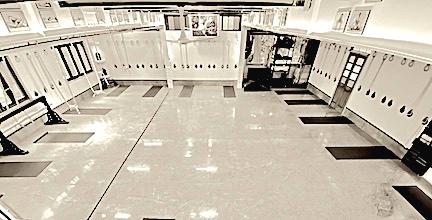 In-studio classes will resume in January 2021 with Covid-appropriate prcautionary measures*.  While we will do all we can to create a safe learning environment for you, we request your cooperation in being sensitive to the safety concerns of everyone around you.  We also request for your patience as we try to to figure out the the most efficient way to roll out our admission process, and the most effective way to conduct our classes in these changed times.
If you want us to keep you informed of the admission process, please fill in the form at the bottom of this screen.
Continuing/ Enrolled students
Continuing students (those enrolled at the practice room before March 2020 AND/ OR those enrolled in the Online Program),: Click here
New Admissions January 2021: Enquiry Form
We usually have a waiting list for admissions.  Want us to keep you informed? Please fill up this form, and we will get in touch with you as soon as we have the admission dates
New Admissions January 2021: Schedule and fees
Format: in-studio group classes
Max. number of participants/ batch: 16
Number of sessions/ week: 2;  Session duration:  75 mins
Monday morning 6:30 to 745 AM+
Wednesday morning 6:30 to 7:45 AM
Fees: Rs 9,000 ( for the first 3 months; to be paid in advance)
The admission process (including the Open House and the Class Observation takes 2-3 weeks)
We expect classes to start by the middle of January 2021
New admissions January 2021: General Information
Can i join yoga at the practice room at any time?
Our admissions are open only at certain times during the year.  Having a fixed admission schedule enables us to make a coherent beginning for the entire batch – just like it does in any school or college.  It gives structure to the program, avoids confusion in the  minds of the new entrant, and brings everyone on the same page  – whether they are absolute beginners, or those who have practiced yoga in other traditions.
Our admissions usually open in December and April. We usually have a waiting list.  If you would like us to let you know when we admissions re-open, please leave your name and contact details in the form at the bottom of this screen.
What do i have to do before starting classes at the practice room?
You might have heard good things about us from your friend.  But we still want you to do your enquiry:
Fill up the Form at the bottom of this screen so we can keep you informed of the admission dates.  The admission process usually takes 2-3 weeks.  Admissions once closed, are unlikely to open for the next 3-4 months.

Read through the entire FAQ section, and if you have any doubts about anything at all, speak with us.

Attend the Open House Session which is organised as part of the admissions process.

Come in and observe one of our regular classes.

Fill up the admission form

Pay the fees in advance
We insist that you do ALL of the above in order to ensure that you come into the practice room with a certain level of commitment and confidence.  We have found that this goes a long way in ensuring a more rewarding learning experience for you, and teaching experience for us.
What is the beginners program at the practice room?
For admissions in January 2021, Beginners will have 2 in-studio classes.  Each session will be 60 mins. The exact day and time will be updated on this page by 15 December, 2020
Also, read through this section of the FAQ for answers to more questions that you might have about starting classes at the practice room.
*COVID-appropriate precautionary measures:
– In-studio classes are subject to administration guidelines relating to the pandemic.
– physical distancing of 3 ft – spaces will be clearly marked out on the floor and wall
– BYOP – mat, couple of blankets, couple of blocks and a belt. no use of common props
– personal hygiene measures while coming in and going out – hand washing
– carry hankerchief/ tissue paper and strictly follow respiratory-etiquette
– we will continue to be extra vigilant in keeping the premises clean.
– self-monitoring: stay away from in-studio classes if running a temperature/ respiratory infection/ taking care of a Covid patient
– no hands-on physical adjustment.